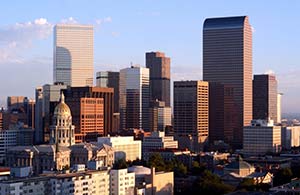 Cadamier Network Security Corporation, Denver Colorado
Cadamier Network Security Corporation is committed to network security protection, detection, and enforcement. In business since 2001, Cadamier's job is to help business, governments, and organizations keep their network information safe.

The Cadamier Network Security Corporation is a privately held Colorado corporation that installs and manages complete network security protection for organizations with dedicated high-speed connections to the Internet.

Cadamier has been in business since 2001 and has provided equipment and services to hundreds of customers.

Most of Cadamier's customers are organizations in the financial, healthcare, manufacturing, and government sectors.

Cadamier and its staff are members of several prominent security organizations including SANS, ISACA, and INFRAGARD.

Cadamier is a recognized contributor to organizations like the IETF, the IEEE, and the Workgroup for Electronic Data Interchange.

Cadamier is a partner with many leaders in the security industry including Microsoft, Cisco, Palo Alto, Barracuda, Adtran, Tenable (Nessus), Solar Winds, Mozilla, and Symantec.
Cadamier routinely provides classes to non-technical staff as well as IT professionals. We continue to teach classes in social engineering, network security, policy development, security best practices, and staff security education.

Cadamier has built a solid reputation on quality of service and attention to detail and will always remain committed to offering the best network security solutions available for a reasonable price.


Cadamier has provided Security Services for a wide range of clients including the DOD and the FBI and have been instrumental in providing network security reviews to organizations of all sizes.

Cadamier continues to work closely with both state and federal regulatory authorities including the NCUA, FFIEC, and the DHHS in order to insure that our clients are implementing the latest technologies and services to best protect their interests.